All editors have a button to open the Assets dialog. Refer to the documentation of each editor for more information.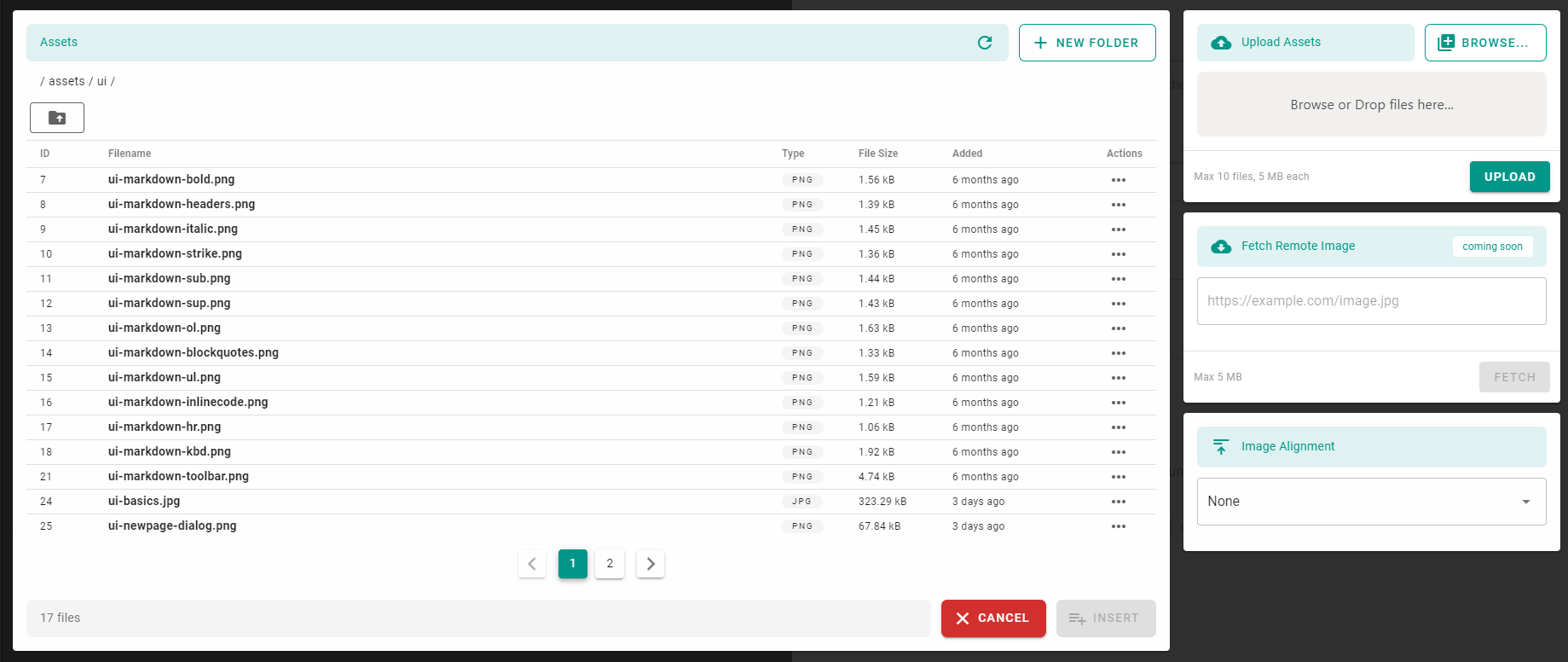 The assets can be of any file type; images, documents, zip, etc.
Images will automatically be displayed as images while other file types will simply display a standard link.
Use the Upload Assets section to upload new assets. You can either click on Browse... button, on the grey area just below or by drag-n-drop files onto the grey area directly.
Once ready, click the Upload button to initiate the upload for all files.
Select the asset you want to insert, then click the Insert button.
When inserting an image, you can also set a specic alignment using the Image Alignment dropdown menu (to the right of dialog).
Left: Align to the left of the page.
Centered: Align to the center of the page.
Right: Align to the right of the page.
Absolute Top Right: Display as a logo in the top-right corner of the page.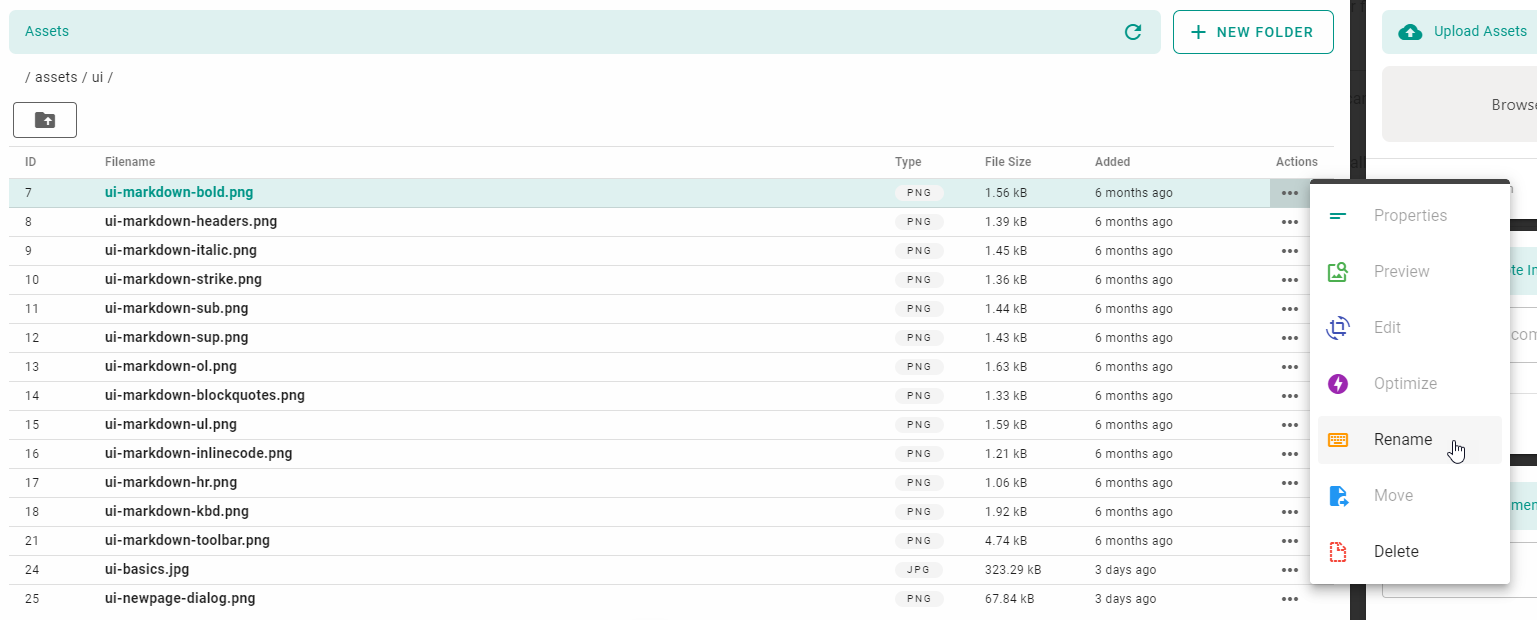 To perform any action on an asset, such as rename, delete or edit, click on the ... button to the right of the asset list item. A dropdown menu will appear with all possible actions.
Note that disabled actions are not yet available and are coming in a future release.
Click on the New Folder button, located at the top of the assets dialog. Enter a new name that respects the naming restrictions listed below.
-- Coming soon --
Folders must respect these naming rules:
No spaces allowed.
No uppercase latin characters.
No special characters with the exception of dash - and underscore _.
Must be at least 2 characters in length.
Cannot consist of only latin letters (A-Z) in the pattern ZZ or ZZ-ZZ (reserved for locales).
Cannot start or end with a special character.